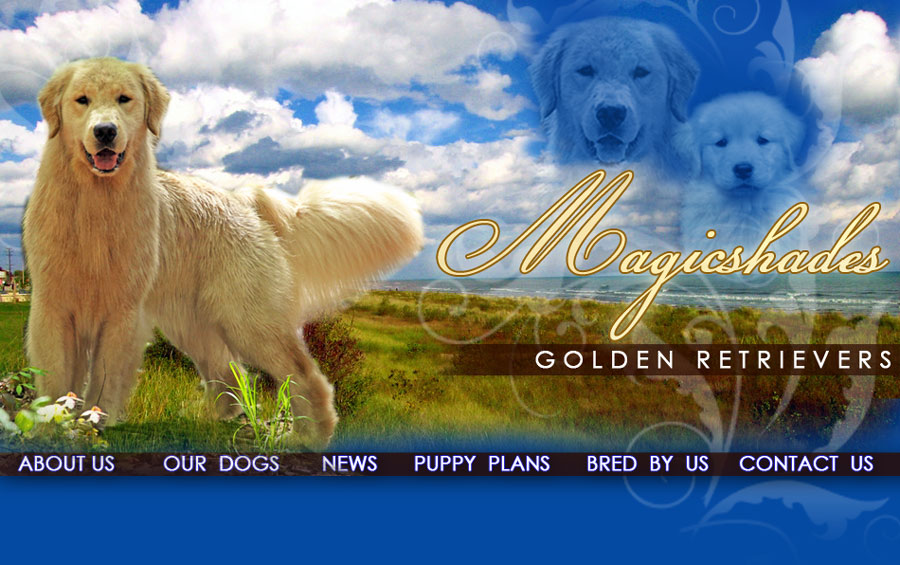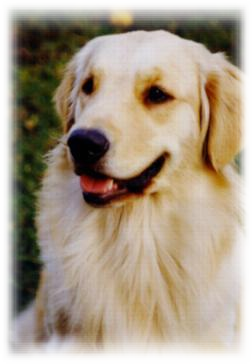 Hi! My name is Gabby Binaghi. Let me tell you a little about how my Golden dream started many years ago.
My passion for this wonderful breed started in 1997. We lived in Argentina then and Goldens were almost unkown there. We were a newly-wed couple in those times and we were looking for a breed that could develop an excellent relationship with kids and other dogs and that were sweet, non-aggressive, docile and smart. All these characteristics led us to find out the Golden Retriever was "the" breed for us and we immediately fell in love with it. So we bought our first Golden, Cruz del Sur Flossy, our unforgettable Wendy, who gave us so much love she will live in our hearts forever. In 1997 we put on line the first web site devoted to Goldens in Argentina, to help others learn about the breed. The website is still online as a tribute to our sweet Wendy
http://www.magicshades.com.ar/wendy

Wendy's unexpected death on July 13th, 2003, due to liver cancer, left us so sad and empty that we couldn´t recover from her loss until we started looking for a new Golden puppy. We studied many pedigrees and kennels and we finally found our beautiful Melody, Highland´s Cover Girl, born on January, 24 th,2004. She has made our life sweeter with her tender eyes, her constant joy and her infinite patience towards our human kids. She soon achieved many national and international Conformation titles in Argentina and neighboring countries. Melody was the beginning of the dream and our foundation bitch. She has blessed us with beautiful kids who make their families´ days brighter. Melody is now retired from our breeding program and she is our beloved pet and best buddy.

But I was convinced that a breed grows with the contribution of new quality healthy lines. I believed that repeated inbreeding without the contribution of new lines can lead to dangerous consequences. So instead of going the easy way and keep the status quo in Argentina, I decided I´d better try to contribute to the existing bloodlines there with American Bred Goldens of excellent pedigree and quality. The task was not easy to accomplish. To get top breeders in quality (not quantity) to trust in someone living so far away from USA , those top breeders whose babies are a treasure, all and each of them, those who are so careful when it comes to place those puppies in their future homes... To get a really healthy female, of true quality, very competitive not only for Argentinean standards but also for US standards. To get a first picked female of truly show potential.Oh, sometimes, I thought it would be almost impossible to get to this dream...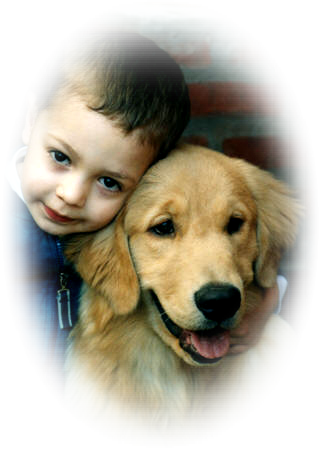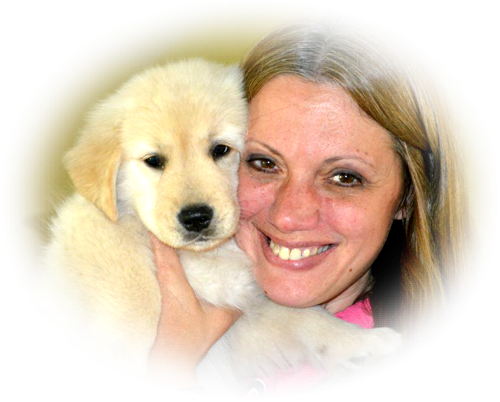 Thanks to the dogs and traveling to the Golden Retriever National every year, I met some of the people I love the most in the whole wide world, my US family, who have helped me all the way and who have made me feel welcome, loved and at home from the first Golden Retriever National I attended in 2008. I love you with all my heart, dear friends! It was hard to be so far away down there in Argentina and defend what I believed was right for the breed , but my love for Goldens and your trust and your affection gave me the strength to go on, I could have never had done any of this without you!

Finally, in April 2013 another dream came true, my husband got a permanent position in the United States so we lawfully moved to America, the most wonderful country in the whole wide world. And I was blessed with the possibility of being physically close to my US family, of living in the land where my dogs and I always felt respected, loved and truly at home.

We now live in a 13-acre farm in the Oshkosh area, in Wisconsin, with plenty of room for the 4-legged family to safely play and run. The dogs have a 60 to 30 feet building all for themselves, divided into a 30 x 30 area with 6 runs and a high efficiency furnace for Winter, and a 30 x 30 enclosed area for playing when the weather is too extreme to play outside. The building is connected to an outside 45 feet x 65 feet heavy duty fenced yard with trees to play and run freely and safely.

I am a member in good standing of the Golden Retriever Club of America since 2011 and I´ve also become a member of the Oshkosh Kennel Club in 2013.

Thank you for visiting my website! I hope you enjoy it!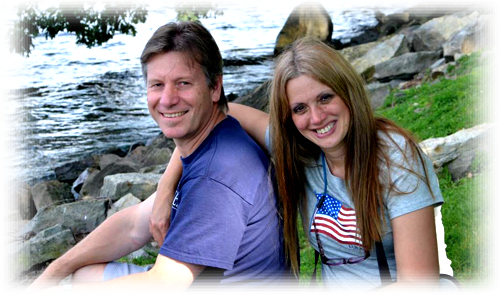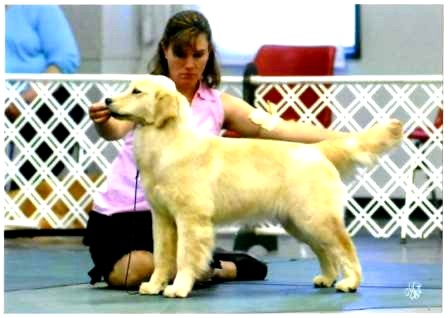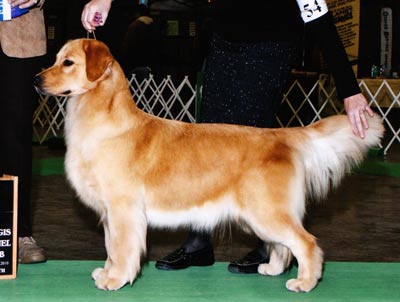 HANNAH
MADISON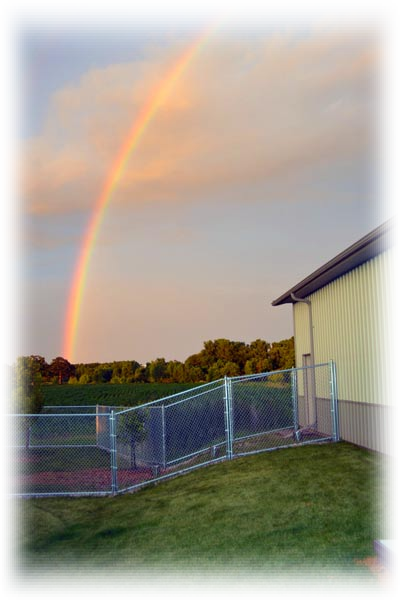 Then, after a long and patient waiting period, and a very fluid contact with two wonderful and loving breeders who have become very dear friends, the dream came true. And we welcomed home our so long wished for American Bred girls. First came Hannah (Redog Venture Life´s What U make it) from Tiffany McCray (Venture Goldens, Loveland, Colorado) and then came Madison (Ch Brookshire´s Xena Warrior Princess) from Julie Guay (Brookshire Goldens, Northborough, Massachussetts). Hannah and Maddie became the re-foundation of my kennel and from then onwards I kept their bloodlines 100% American Bred, breeding the girls always in the USA, no matter how far they were from the amazing studs I wanted for them.